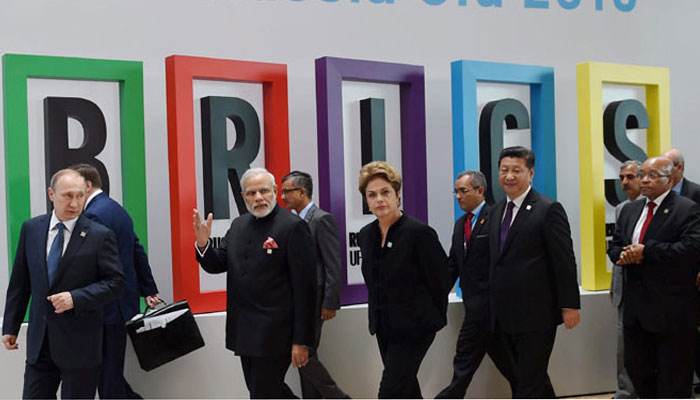 Doklam was just another intrusion which gained headlines in a period of uncertainty mainly in China. The extension of their One China Policy may or may not include Doklam. In any case they claim everything to be their territory. So why is Doklam significant and why did it fizzle out with no winners or losers.
On a larger Chinese canvas, one has to consider Doklam along with all the regions that surround China, as neighbours. China is surrounded by the US, which challenges their One China Policy when it comes to Cross Straits Relationships. While Chinese and North Korean relationship are more for economic reasons, it can become a military partnership as was in the Korean War. China holds the key to North Korean dialogue but perhaps not their nuclear policy.
The transformation of China into a capitalistic society has created more internal competition. Large corporates are easing out the small players. Investment has generally been in real estate and tourism. These are the natural paths that people choose when there is surplus income. Unlike others, China builds an ecosystem for its people where ever they go. This means jobs, food and entertainment.
This system has been seen in almost all the neighbours of China and in several western countries. They depend on the local economy only for land and natural resources preferring to employ their own. The local economy benefits only those who are in control of those resources and not the common man or country as a whole. This can be seen along the border with Cambodia, Laos and Myanmar. Their diaspora is expanding in different ways. Another interesting aspect is that gambling in China is illegal except in Macao and Hong Kong SARs. While a casinos across the border may be a good idea, China looks for larger enterprise that can engage Chinese labour, services and goods.
The One Belt, One Road initiative which is a combination of sea and land routes to connect for commerce appears a great idea on paper, but in reality these routes already exist. President Xi Jinping's idea incorporates economic and military benefit to China. More than anything else it is a leadership exercise.
China's foreign policy and strategy seek a military supremacy over the US. While it talks of regional leadership and supremacy, it actually challenges the US which is at an economic disadvantage with China. The desire for leadership lie in China's history and growth.
China has planned to develop its military capability to surpass the US. The US on its part, though militarily strong can be checked by a Chinese economic stranglehold. US has had many engagements across the globe which have been detrimental to its image as a super-power.
India has not developed economic or military relevancy to be in a position to challenge Chinese intentions. However India is capable of forming alliances that can threaten China.
The importance of Doklam lies in India's stand against the Chinese and the latter's reaction to it. This is perhaps the first time China has accused India of transgression and made it internationally known. There was the Chinese community demonstrating in Sydney accusing India. Quite unusual if one considers that in the past there have been so many instances of Sino-Indian border clashes and crossings.
The other unusual aspect is the location of the standoff.  Doklam is a tri-junction of which there are several others on the Sino-Indian border. Only this was with Bhutan which is aligned to India. Diplomatically, it was a no-win from a Chinese perspective. As far as India goes it showed that one can stand up to China.
China and India understand the cost of a conflict. If there was to be one, it would have lasted a couple of weeks. Nuclear détente, domestic politics and economy forbids a military conflict in these times. Armament and missile development serve greater economic benefit and détente than in their actual use. Conflicts invite immediate negative international attention. There are no winners!
Doklam will be forgotten with both sides claiming a victory. However, it does have a deep message for India to develop the border areas not only from a military strategy point of view, but also from that of local economics. Teaming up with China to develop infrastructure and connectivity, with necessary protectionism will be a step forward. This can only happen if India lays greater emphasis on economic development over militarism necessitated by Pakistan and China.
China has already entered the Indian market and to weed it out instead of building on it would only be a wasteful exercise. Comparisons with China are meaningless and nationalism has to be tempered with economic sense.
There are other ways to tame the dragon!